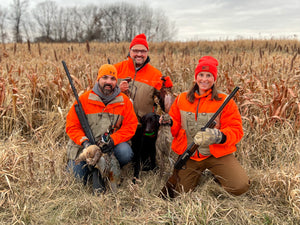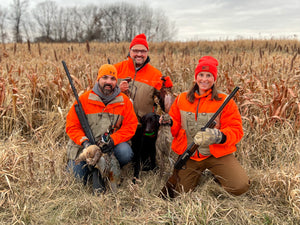 Meet Daniel & Jeremy
Daniel and Jeremy have been inseparable friends for the past 25 years, building a strong bond through their shared experiences. Throughout this time, their friendship has grown even stronger, with Daniel becoming the godfather of one of Jeremy's sons. Both their family lives and professional careers have been fulfilling, but they felt a calling to utilize the talents and resources that God has blessed them with to make a difference in the world.

Recognizing the void in their hearts and a passion for coffee, Daniel and Jeremy saw an opportunity to create change for children who lacked access to quality education and for those in need of healing at Saint Jude Hospital. They realized that coffee could serve as a powerful vessel to spread awareness and support for these causes. Motivated by their desire to make a positive impact, they embarked on a journey to establish a brand that could reach and touch the lives of those in need, offering hope and assistance to those who require it the most.

Through their brand and bond, Daniel and Jeremy aim to not only provide exceptional coffee but also use it as a means to create real change in the lives of children and the sick. Their shared vision is to transform lives by providing educational opportunities rooted in Christ and supporting the remarkable work of Saint Jude Hospital. With their combined passion and dedication, they are determined to make a lasting impact and spread help to those who need it most.
In His Service
Jeremy and Daniel
Quality
Our coffee is carefully sourced from the finest coffee-growing regions around the world, and locally roasted to perfection to bring out its unique flavor and aroma. We are committed to providing our customers with the highest quality coffee that is both delicious and ethically produced. From the farm to your cup, we take pride in every step of the process to ensure that our coffee is consistently of the highest quality.
Convenience
Convenience with out compromise. We strive to let you worry about the important stuff. Thats why we offer freshly roasted Coffee delivered to you with subscription options that will insure you don't run low on coffee again and stay focused on the things that matter.
Community
Good Coffee with a Mission driven to give our Youth a relationship with the Lord.
Diversity
At our online store, we are proud to foster a culture of diversity and inclusivity. We believe that everyone should feel welcome and valued when shopping with us, regardless of their background or identity. We strive to provide a safe and welcoming space where all our customers can feel comfortable and supported as Children of God.